Beer Gear for Homebrewers and Beer Enthusiasts!

---
-NEWS-
New Design:


PRiMaL ZeN!

---
Now Available:
Gift Certificates!
---


Original T-Shirts and Beer Gear for the Home Brewer and the Beer Enthusiast!
---
We are moving! Please excuse us for not having any items in stock right now, but we are currently in the process of moving our location. We should be back up and running by the end of summer. Thanks for your patience and feel free to email us in the meantime!
---
Welcome to our website! We are a company that is dedicated to providing fun, high quality products for Beer Enthusiasts and Homebrewers!
What is a Beer Enthusiast you ask? A Beer Enthusiast is a person who loves and appreciates beer! There are many styles of beer, and a variety of things that go into making our favorite beverage. The next time you sit down with a pint of your favorite beer, take an extra minute to appreciate it with all of the senses.
We have a great new shirt design available. Our PRiMaL ZeN shirt combines the two things dear to a beer lovers heart: Hops and Barley!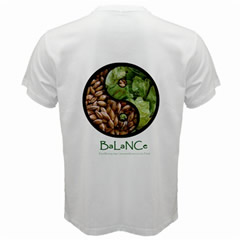 If you like hops, check out our hophead shirt. Or show your pride with one of our most popular shirts that combines your patriotism with your love of beer- Life, Liberty and the Pursuit of Hoppiness!
If History is your thing, check out what one of our greatest presidents thought about beer.
---

Information
If you would like more information, or to inquire about wholesale pricing, please contact: sales@primalbrewing.com